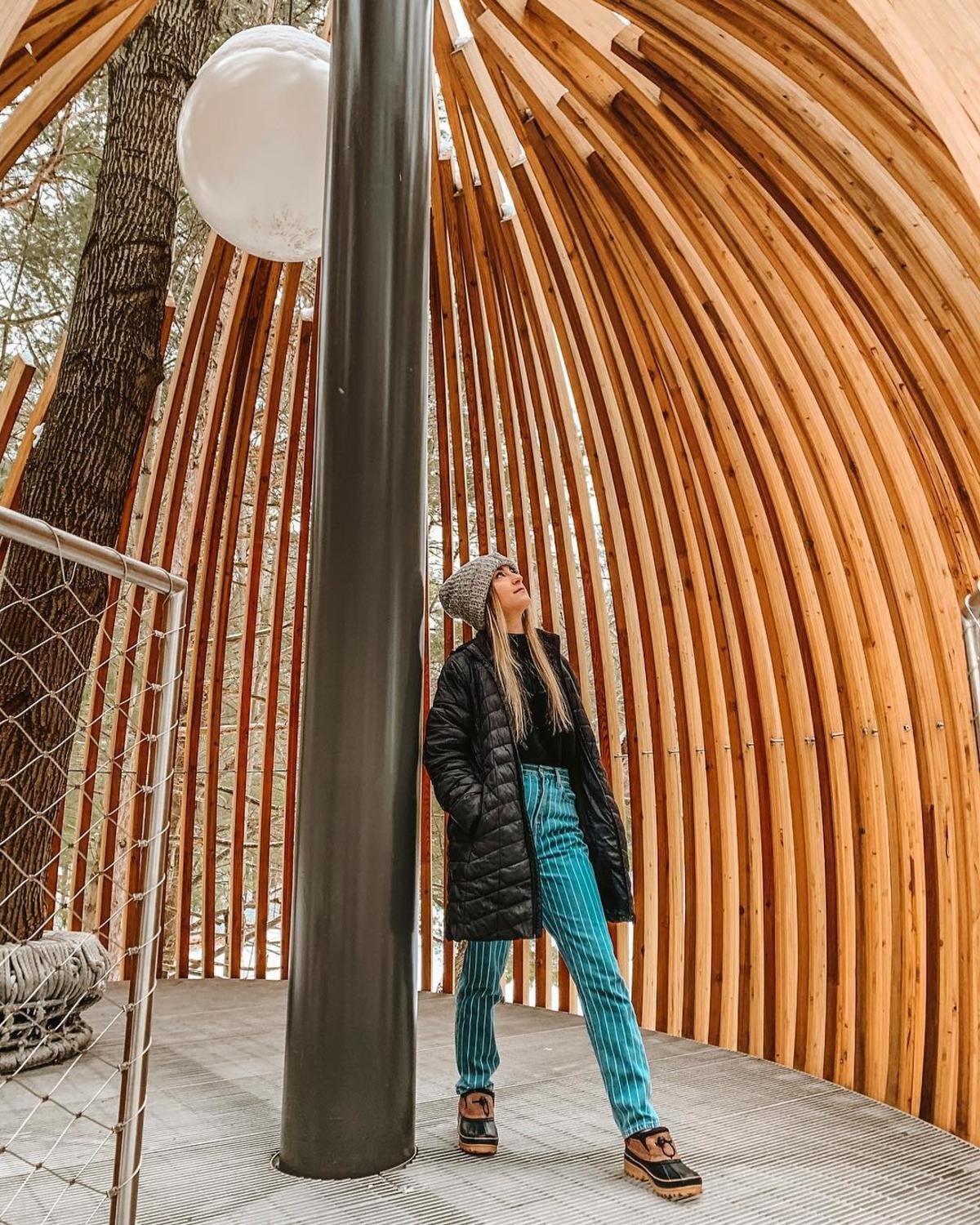 📍Whiting Forest of Dow Gardens 📷 @yagirljodes
---
When winter turns Pure Michigan into a snowcapped scene from a glossy postcard, there's natural beauty all around here (and it's all worth bundling up for).
Whether you'll take in never-ending, winter-white views on a canopy walk through a frozen forest or watch the flakes fly while you sip coffee (or tea) in a toasty outdoor igloo — get ready for the coziest winter vibes.
---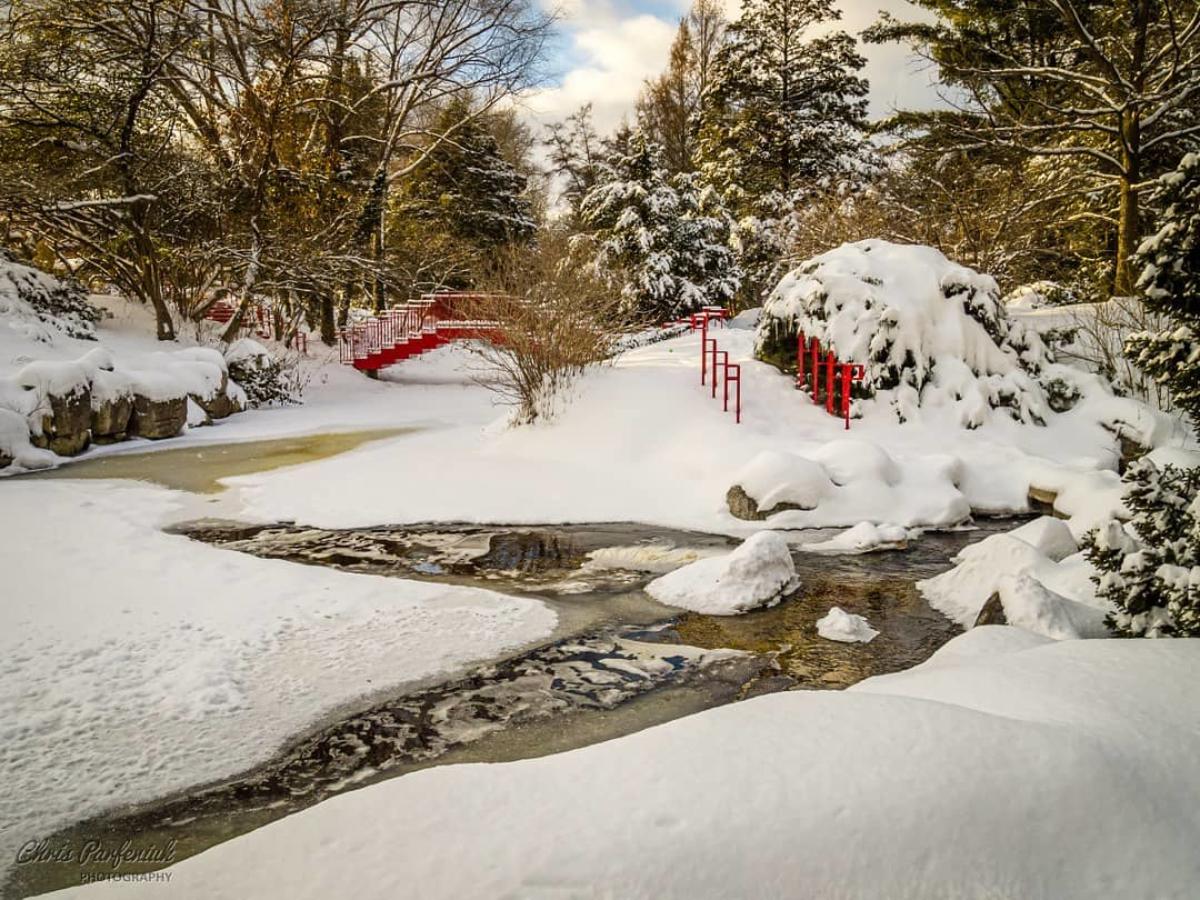 📍Dow Gardens 📷 @chrisparfeniuk
Wander in Winter Gardens
Midland's Dow Gardens wears a fresh coat of snow so beautifully, you'll barely miss the 22,000+ flowering bulbs that bloom here every spring. (Okay, maybe a little.) But, walk its groves of giant, snowy pines, stop for photos by iconic red bridges and tranquil waterfalls, and see these gardens in a whole new light — glistening in snow and ice.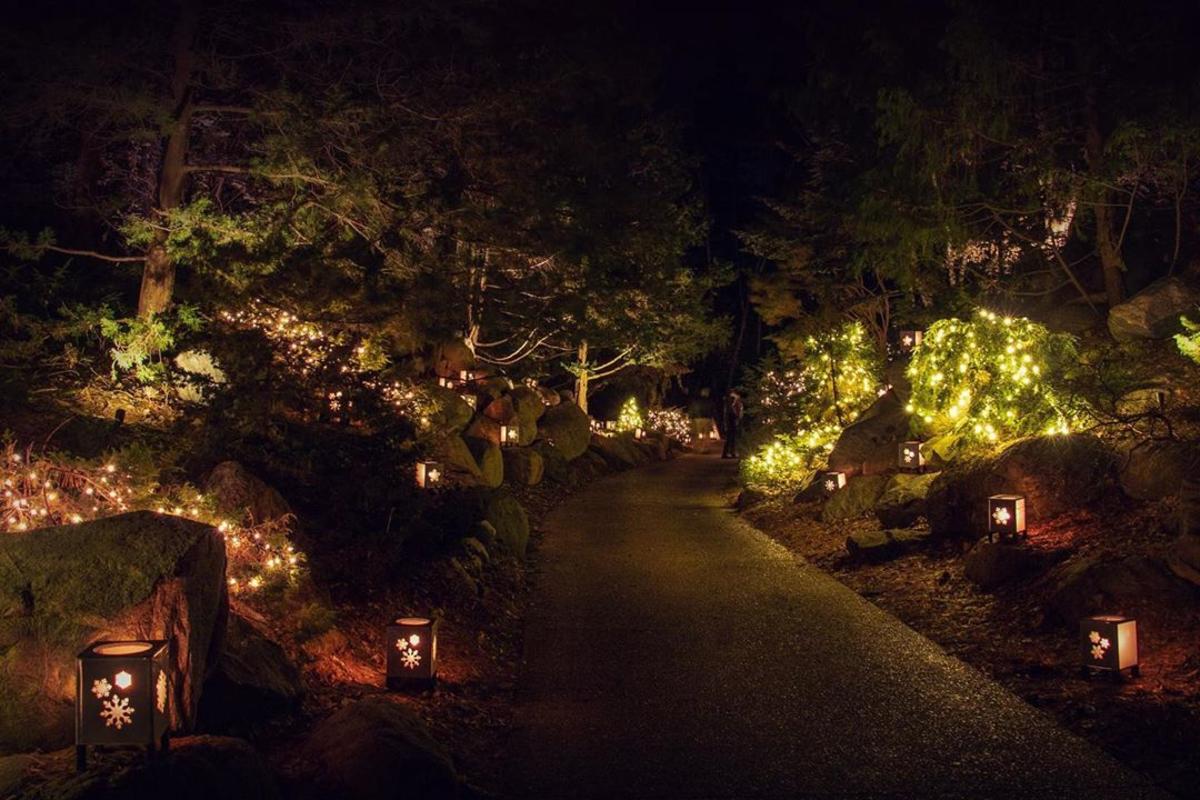 📍Dow Gardens 📷 @dowgardens
Explore a Frozen Forest
Within Dow Gardens' 110 acres, you'll also find its Whiting Forest — and a 1,400-foot Canopy Walk that stands the longest in the country. See icy branches and snow-covered spruces right within the treetops, and take it all in from a glass-floored overlook, four stories high above ground. After, warm up by a roaring fire with a cup of locally-sourced coffee (and take a few bags of the signature House Blend back home).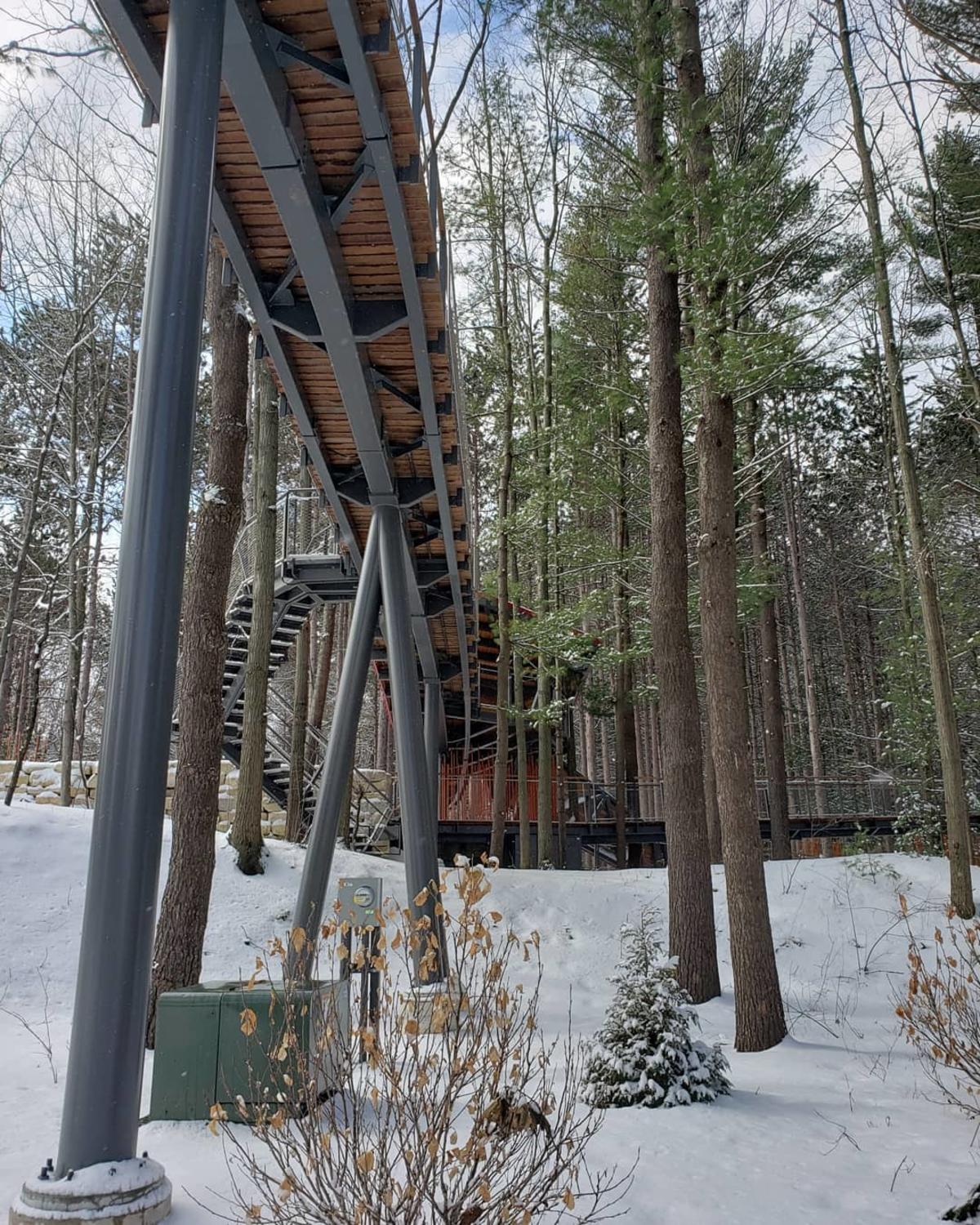 📍Whiting Forest of Dow Gardens 📷 @bnadventuretogether
Snuggle In for a Sleigh Ride
The only thing better than seeing one of the "Most Magical Christmas Towns and Villages Across the World"? Dashing through it on a horse-drawn carriage! Find Fantasy Carriage Company (just south of Zehnder's) or Frankenmuth Carriage Company (by the Bavarian Inn Glockenspiel) and take in all the holiday lights on your tour of Little Bavaria.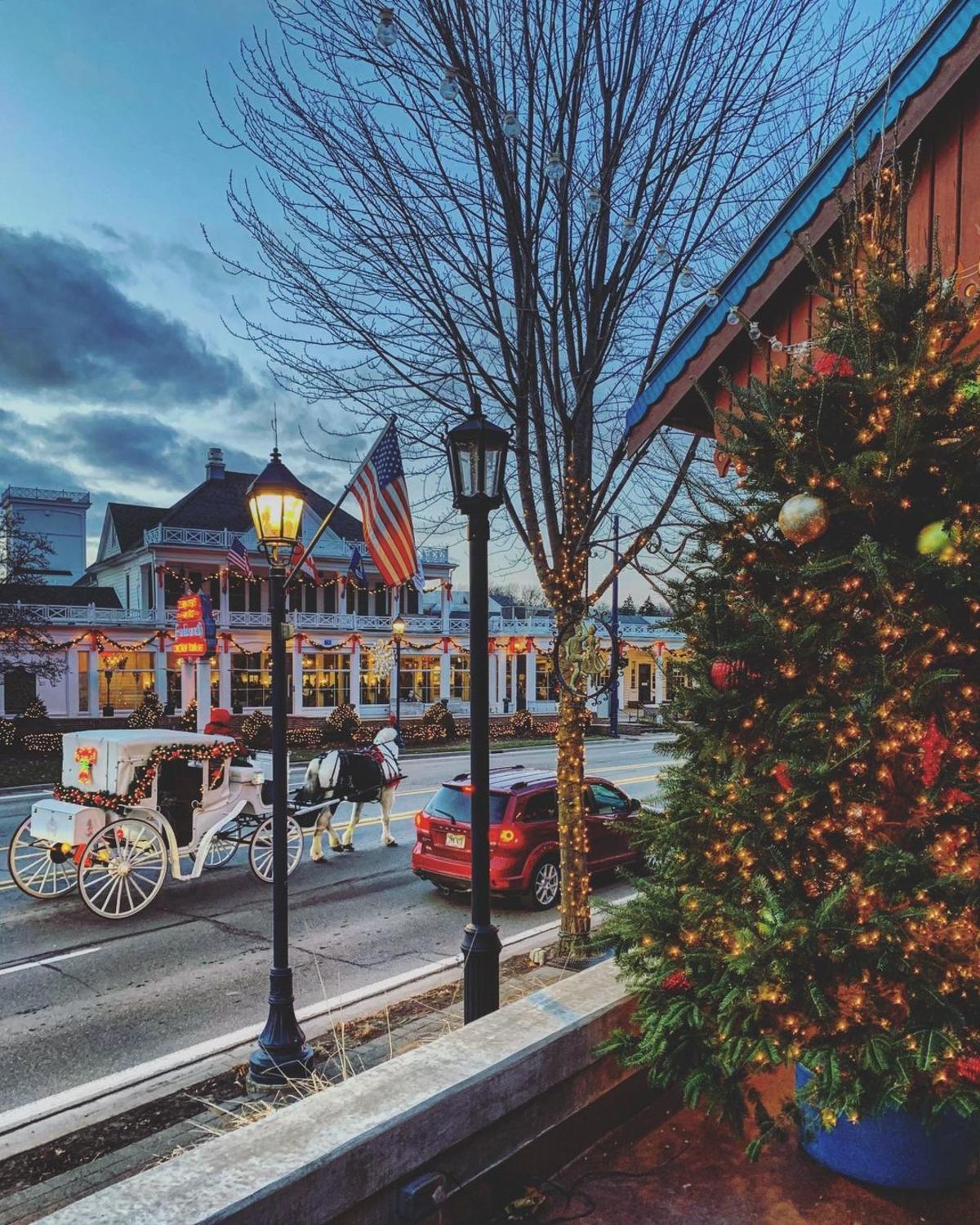 📍Downtown Frankenmuth 📷 @metro.detroiter
Hit the Trails
On snowshoes or skis, on foot or fat tires — a trek through the snow promises pretty unbeatable views here. Cross-country ski through the early-morning powder at Bay City State Park, snowshoe 19 miles of Chippewa Nature Center trails, fat bike a few loops within Midland City Forest, or lay fresh tracks at any of these pristine spots (and find who'll rent you gear if you don't feel like bringing your own).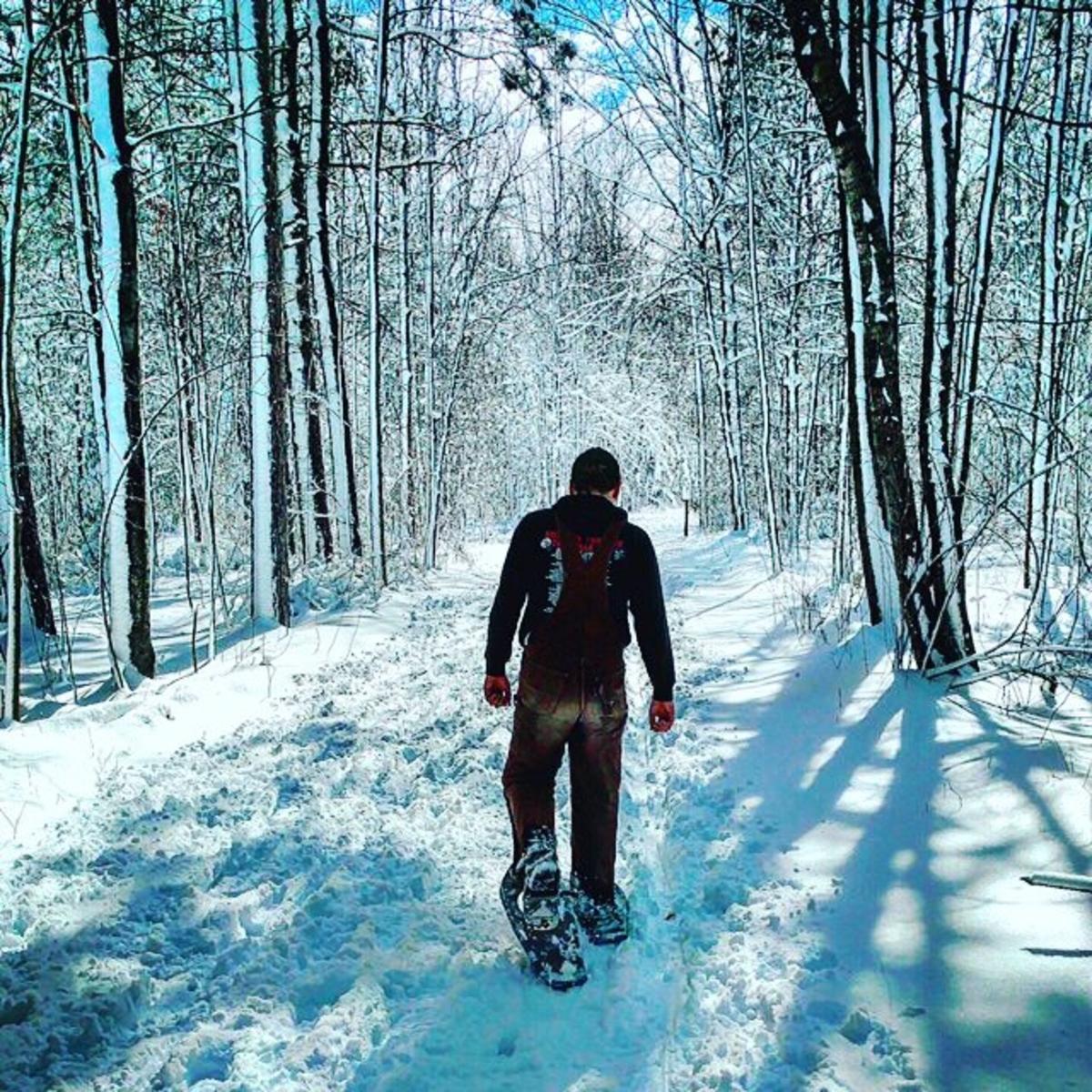 📍Midland City Forest 📷 @midlandparks
---
---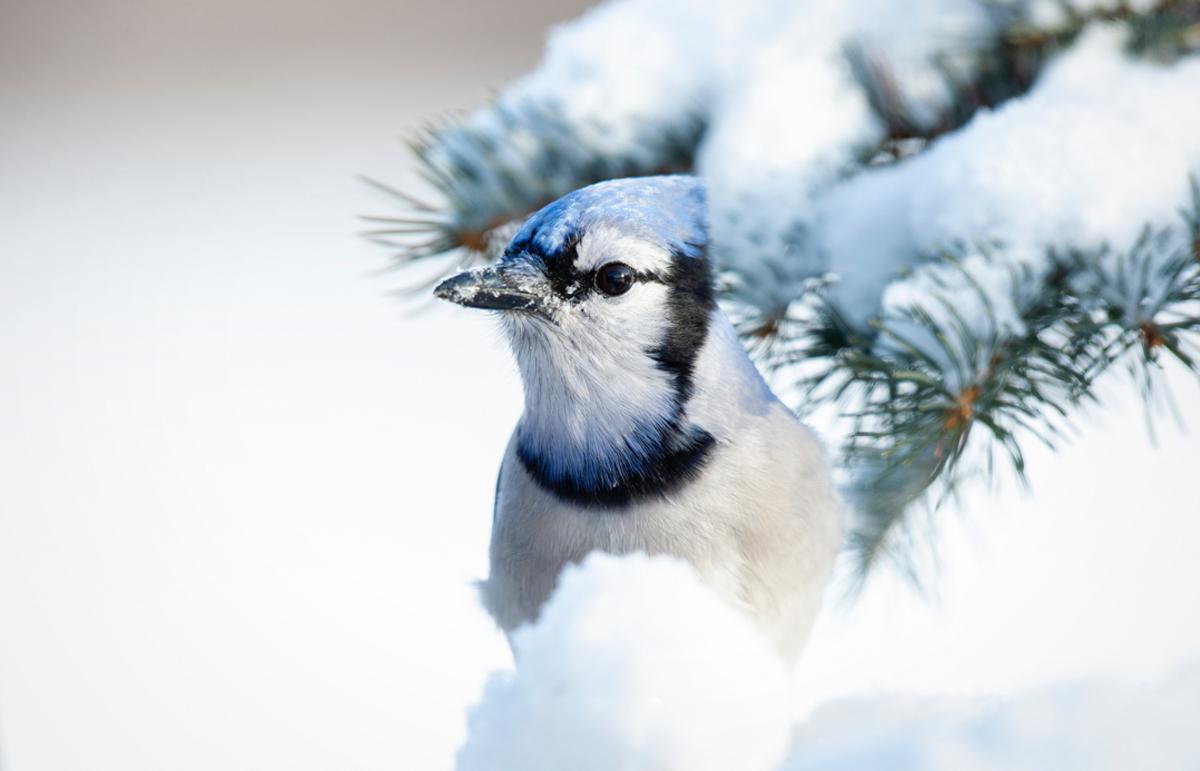 📷 @jeffcaverlyphoto
Take the Ice
On top of its toboggan runs, Nordic skiing trails, and sled hill, Midland City Forest Winter Sports Park has an ice rink (with a fire pit and Chalet you can warm up at after your skate). In Bay City, the Nickless Family Community Pavilion comes with waterfront views of Wenonah Park — and a 36-foot holiday tree — while the Hoyt Park rink in Saginaw has a warming house, plus sledding and snowboarding slopes.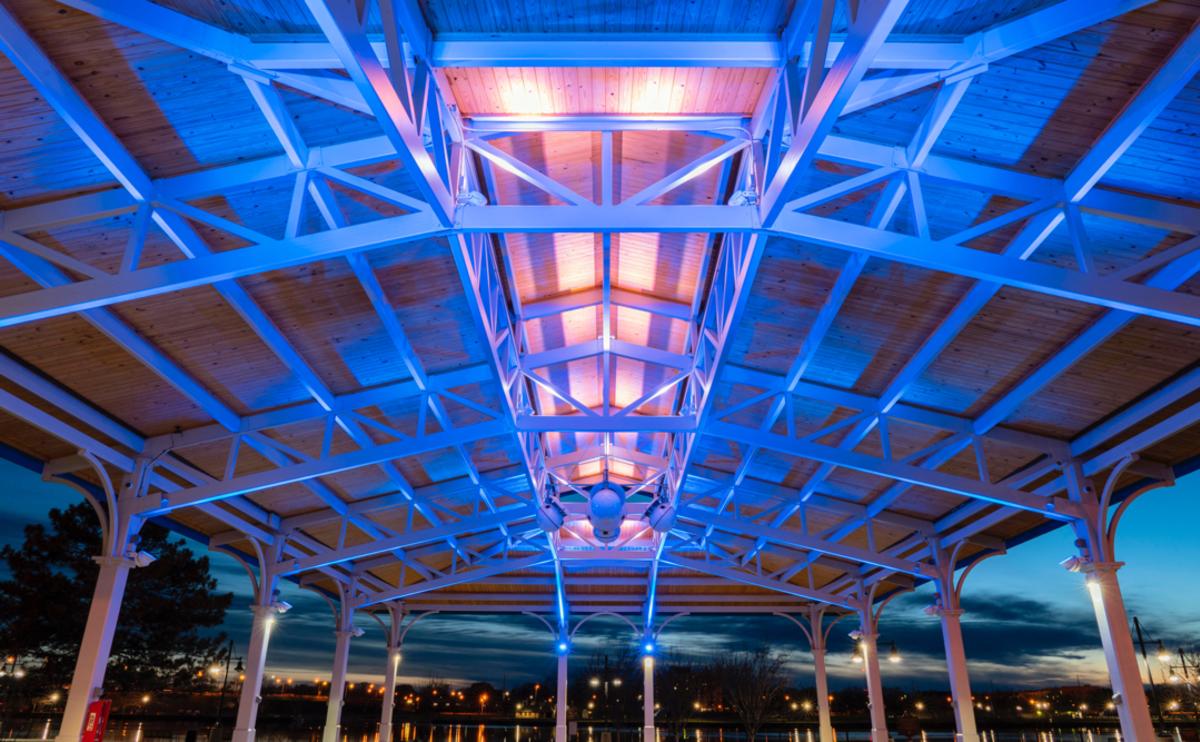 📍Wenonah Park 📷 @jeffcaverlyphoto
Shanty Up
Whether you're seasoned enough to brave the ice alone or you'd rather have some help navigating these frozen waters, Saginaw Bay promises some of the best ice fishing for walleye around. Get tips from our local anglers for targeting winter catch, or sign up for one of Mark Martin's Ice Fishing Vacation Schools.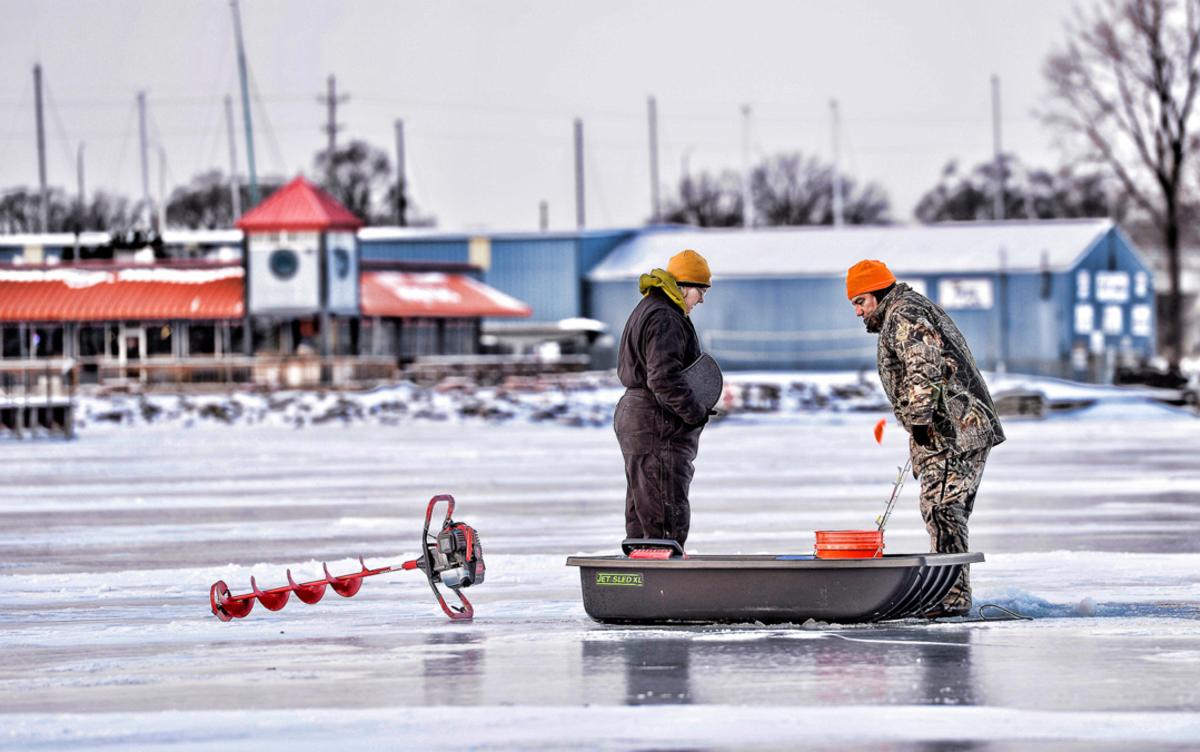 📍Saginaw River 📷 @jeffcaverlyphoto
Drink Coffee (or Tea) in a Cozy Igloo
Head to Harless + Hugh in Bay City for the chance to sip your coffee in cozy outdoor digs. Order the Hansel + Gretel — a gingerbread caramel latte with house-made syrups — and drink in all the free smells from a wood-burning fireplace crackling in the courtyard. Or, beeline to Grove Tea Lounge in Midland for a Cinnamon Plum Tea or Matcha Latte in a heated, lighted bubble tent.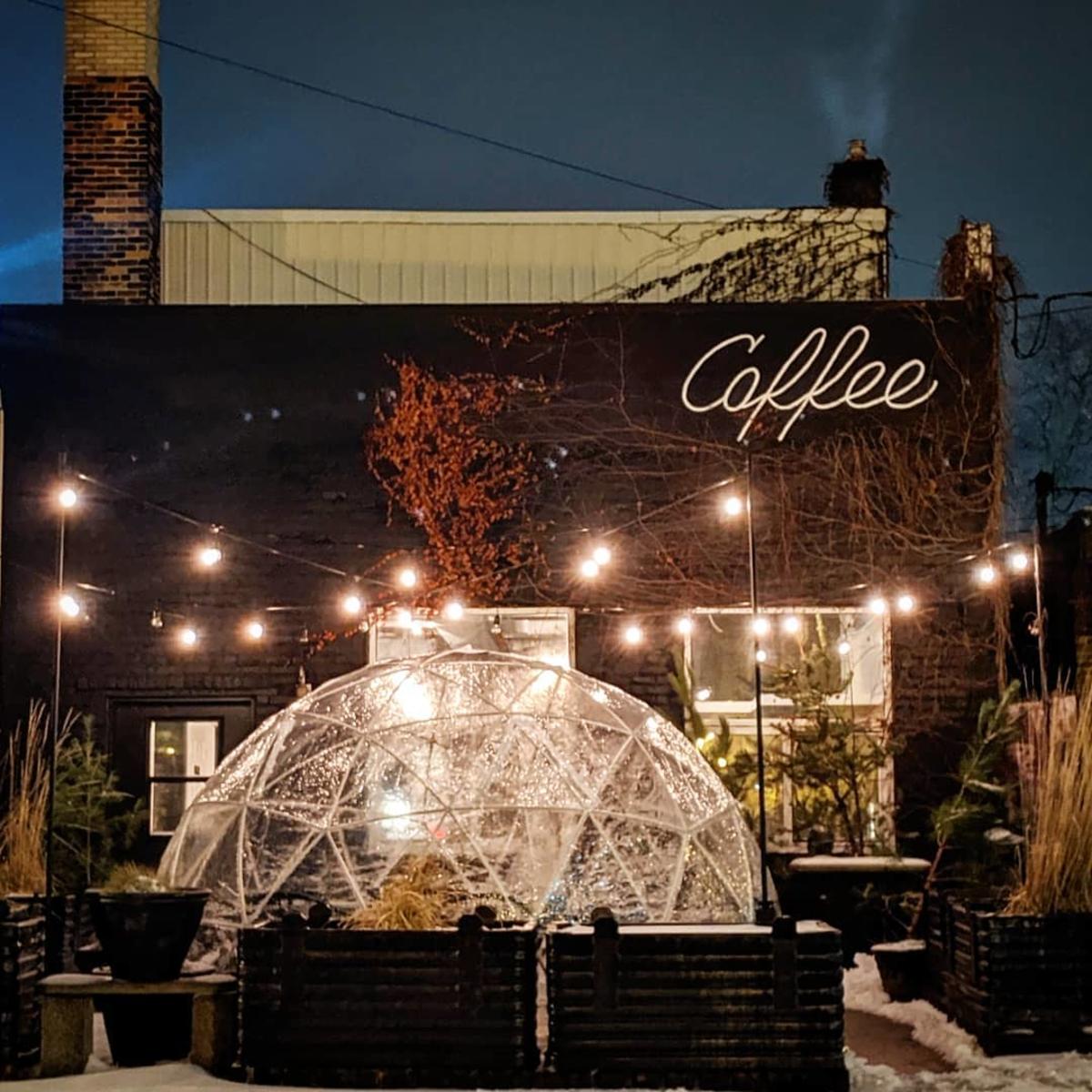 📍Harless + Hugh Coffee 📷 @kristi.kozub
---
---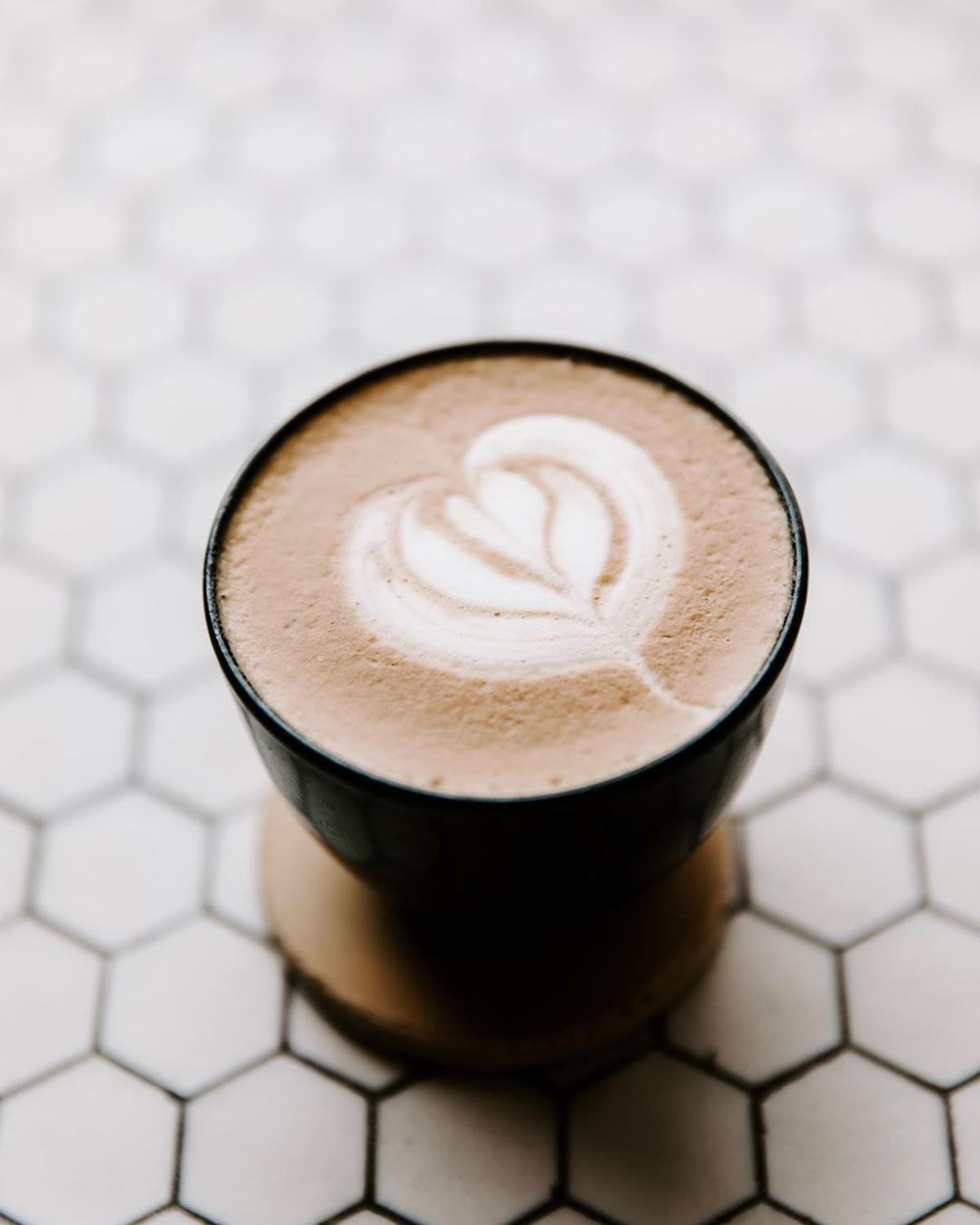 📍Harless + Hugh Coffee 📷 @harlessandhughcoffee
Wind Down at a Winter Beer Garden
Drydock Beer Garden in Bay City has its own fleet of outdoor igloos — and they only pop up on special winter beer garden weekends. Time your trip just right to sip craft beer under the stars — with heat lamps, fire pits, and brews that'll warm your bones.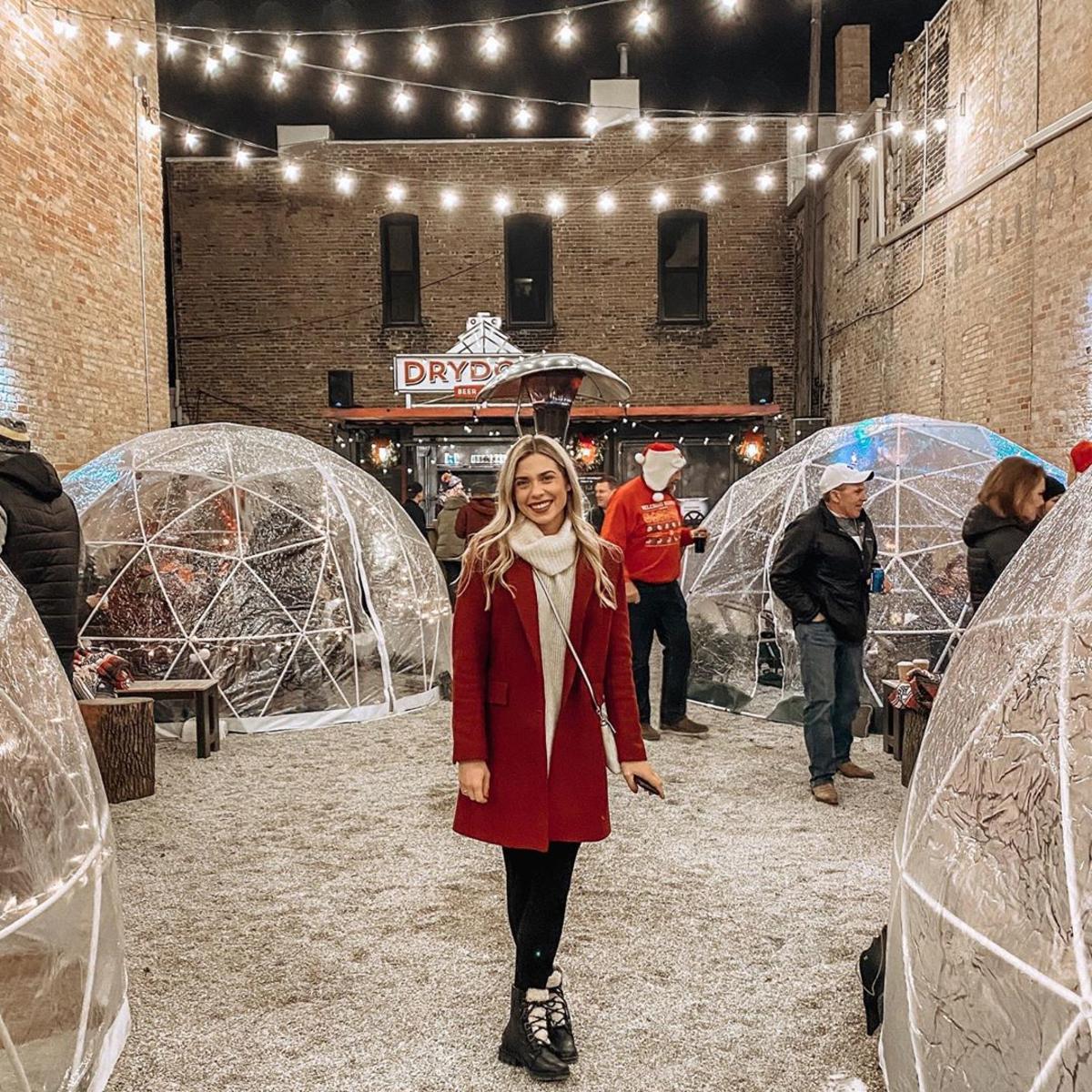 📍Drydock Beer Garden 📷 @jaclynjeane
Find Your Winter Comfort Food
From spots serving up heavenly carbonara and hearty Bolognese to laid-back joints known for their wood-fired pies or smoky, fall-off-the-bone barbecue — there's no shortage of winter comfort food around these parts. Grab takeout and cozy in at your hotel!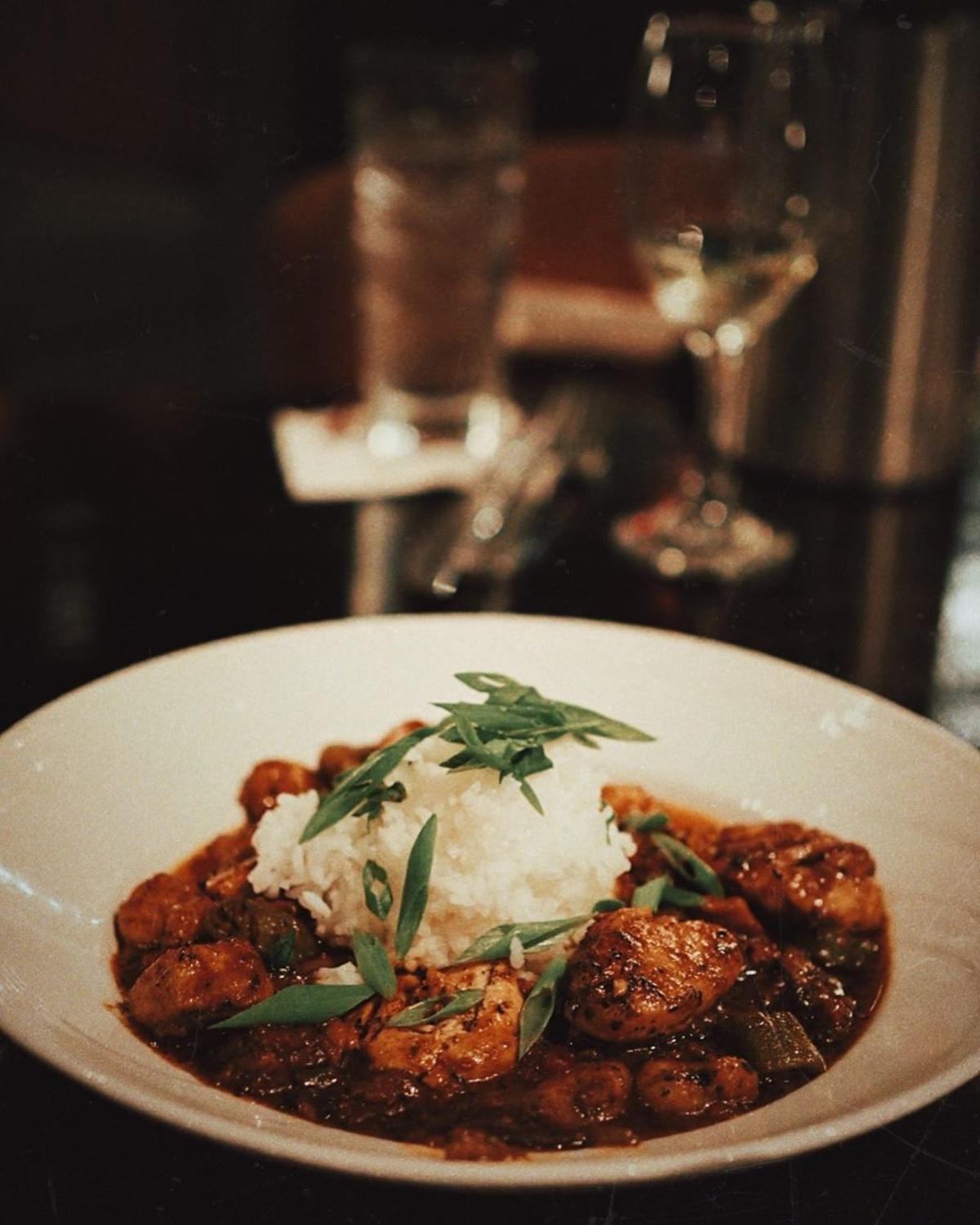 📍Real Seafood Company 📷 @kay.sasithorn
Uncover Unique Finds
The world's largest year-round Christmas store. Michigan's largest antique center, and a 100-plus-store outlet mall. A European shopping district with 40+ specialty boutiques, and a charming village of shops stretched out over six old farm buildings. These shopping excursions (and so many more) are all here to enjoy; wear your comfiest kicks so you can cover lots of ground!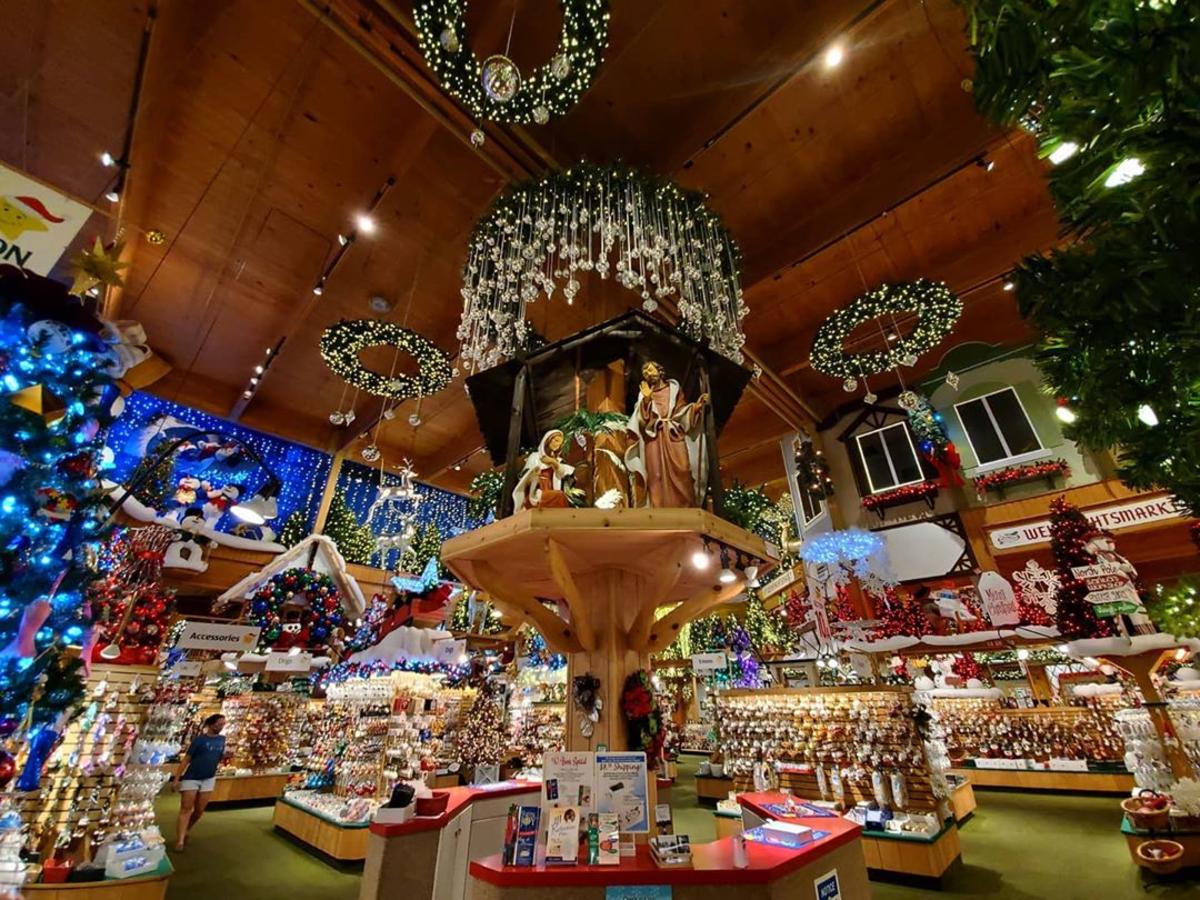 📍Bronner's CHRISTmas Wonderland 📷 @smog_71